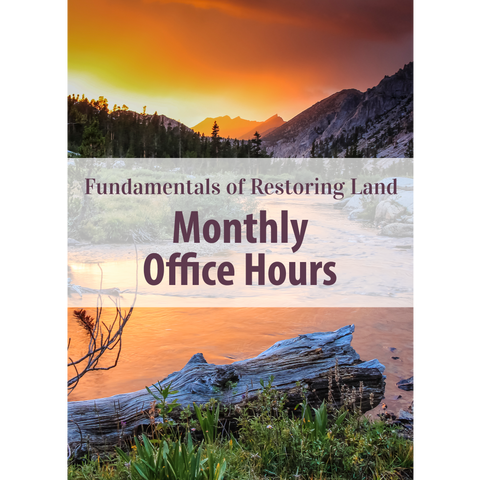 Fundamentals of Land: Monthly Office Hours
Description:
These are a series of monthly "office hours" for those who have finished the Fundamentals of Restoring Land online course, but still want an opportunity to connect, share, and ask questions in the context of community.  

Each session is two hours long and the groups are limited to 6 people each, so that there is time for customized coaching.  

These discussions are for people who have already completed the Fundamentals of Restoring Land class.  

The expectation is that you already have the basics under your belt, and you are looking for ways to hone your strategy. 

Once you have registered, you will receive an email with details.  

Look forward to seeing you there!