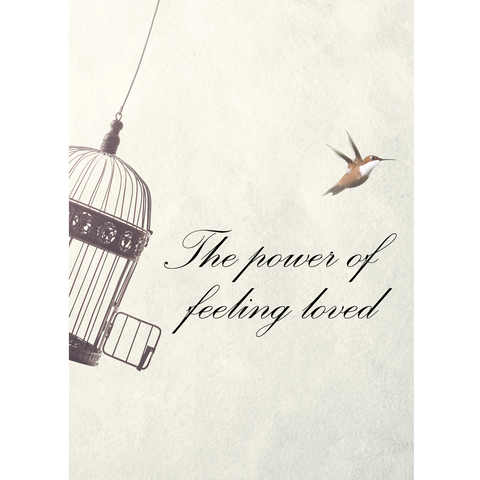 The Power of Feeling Loved: SELF-STUDY
Description:
We were made to feel the love of God, not just know it.
Knowledge is great for passing tests, but it is a lousy substitute for emotional groundedness. If all we have is knowledge, we often cave to self-medicating the powerlessness or making fear based choices. 
This course is designed to address one of the many reasons why our emotions can't engage with the truth.
The class begins with an exploration of the seven foundational legitimacy lies. The enemy relentlessly questions God's goodness. Does He really care? Do we have value? Why did He make us? We look at the wrong behavior that flows out of the lies, and the curses that can be activated. The good news is that for every lie, there is the opposite truth about God's love! Each one speaks into the core of your value in God's eyes. For each flavor of truth, I will share a blessing for your spirit to receive it. The final step is to develop strategy to build virtue and activate the blessings.
Emotional groundedness is vital. Where are you in your journey from head to heart?

There is power in feeling loved by God. It guards us from the lies of the enemy and it is a transformational force within us and through us into the Kingdom. Let's lean into this vital and foundational part of the journey so that we can walk in the fullness of joy and dominion.

Click here for an outline of the course content.


SELF STUDY

This presentation consists of all of the teaching content for the Power of Feeling Loved class, but is not set to a schedule, and it does NOT include the weekly Zoom sessions.  This version is designed for self-study, at your own pace. 

You will have 240 days from the date of purchase to access the course content.